Meet the Wentworth Team
Bruce Wentworth
Bruce J. Wentworth, AIA is a graduate of the School of Architecture at the University of Wisconsin-Milwaukee and is a licensed architect. He founded the design/build firm of Wentworth, Inc. in 2004 to serve the residents of DC, MD, and VA. Following the sale of his successful business in 2022, he continues to lend his skills to Wentworth as a consultant, focusing on sales and client relations.
With over forty years of experience, Bruce has provided design and construction services for the owners of hundreds of homes, from modest bungalows to luxurious residences. His passion for historic architecture has led him to handle numerous historic renovations, and his survey of residential architectural styles in the DC metro area is available on the Wentworth website to serve as a guide to local periods and styles.
Bruce approaches each project with a sensitivity to the home's style, as well as the owner's desire for a functional and aesthetically pleasing home. His work has been featured in a variety of publications, including "Architecture DC," "Washingtonian," "Luxury Homes," "House Beautiful," "American Bungalow," and "The New York Times," as well as on HGTV. He has written expansively about his work, including publishing an online book, From House to Home: An Architect's Perspective on Remodeling. Bruce has also received numerous project awards from prestigious organizations such as the National Association of Remodeling Industry, Qualified Remodeler, Professional Remodeler, and Remodeling Magazine.
Cassaundra Brownell
Cassaundra Brownell is a licensed general contractor who has been making waves in the real estate industry since 2009. She started as consultant at an appraisal firm and most recently, her expertise and project management skills, has allowed her to successfully lead and manage residential projects throughout Colorado and the DMV.
Currently serving as the managing principle of Wentworth, Cassaundra leads a dedicated team focused on practical yet creative design and exceptional client care. Her ability to balance functionality and innovation has earned her a reputation for delivering top-notch results.
In her free time, Cassaundra enjoys reading and exploring major metro cities around the world. These activities not only provide her with relaxation but also inspire her work in the real estate field.
Cassaundra Brownell's passion for real estate and her commitment to excellence make her a highly respected figure in the industry. With her impressive track record and attention to detail, she continues to make a significant impact in transforming properties and creating beautiful spaces.
Steven Barnard
Meet Steven Barnard, the Production Manager at Wentworth who is known for his excellent craftsmanship. For over 12 years, Mr. Barnard has been overseeing Wentworth's projects, ensuring each one is completed on schedule and within budget.
Mr. Barnard's exceptional woodworking skills and attention to detail have been featured in many of Wentworth's projects. His dedication to excellence has led to many of our projects receiving the industry's highest design awards.
What sets Mr. Barnard apart is his unique background. He attributes his success as a Production Manager to his 10 years in the Marine Corps, where he honed his organizational and teaching skills and reached the rank of Staff Sergeant. Steven served proudly in the operations of Desert Storm and Desert Shield, earning the Navy Achievement Medal, among other awards and citations.
When he's not managing Wentworth's projects, Mr. Barnard enjoys doing custom woodworking, woodturning, and metalwork in his free time. He resides in a beautifully restored 1920s Tudor-style home in the historic Foxhall Village area of NW, Washington, DC. Steven is also one of the early members of the Foxhall Artists Collective.
With Mr. Barnard at the helm, Wentworth continues to deliver exceptional craftsmanship and design to clients.
Paul Wilson
Meet Paul Wilson, a talented, architectural historian with a passion for residential design. Born and raised in Ohio, Paul received his architectural training from two prestigious universities, The Ohio State University and the University of Virginia. Since earning his license in 2005, Paul has focused on residential projects, working closely with clients to bring their dreams and aspirations to life.
With a keen eye for detail and a deep understanding of architectural history, Paul brings a unique sensibility to designing in historic styles. He believes that the best designs are those that not only look beautiful, but also reflect the integrity of the house design, as well as the personality and lifestyle of those who will live in them.
When he's not hard at work creating stunning homes, Paul enjoys spending time outdoors. Whether it's cycling, sailing, or tinkering with his ham radio, he's always looking for new ways to explore the world around him.
A proud member of the American Institute of Architects, Paul is committed to upholding the highest standards of his profession. So whether you're dreaming of a cozy cottage or a grand estate, Paul has the skill and expertise to turn your vision into a reality.
Sydney Young
Meet Sydney Young, a Baltimore-born interior designer with a passion for people and design. A graduate of the University of Kentucky's College of Design, her expertise lies in making selections and crafting presentations that truly capture the essence of her clients using cutting-edge software.
To Sydney, interior design is all about people – how each individual lives, grows, and evolves. She believes that every design, no matter how simple or intricate, should be both purposeful and nurturing to those who experience it. With a focus on authenticity, Sydney derives joy in crafting spaces that empower her clients to live as their true selves.
When she's not busy designing, Sydney can often be found volunteering at the Baltimore Humane Society or Maryland Food Bank – causes close to her heart. Her passion for animals and giving back to her community only adds to her already captivating and engaging character.
So whether you're looking to design a new home or simply update a space, Sydney is the designer for you. With her passion for people, eye for detail, and dedication to making a positive impact on the world, Sydney is the perfect partner to bring your vision to life.
Christopher Barson
Meet Christopher Barson, an accomplished interior designer with a lifelong passion for the arts. From an early age, Christopher showed a talent for creativity, studying art at The Cranbrook Institute of Arts in Michigan while still in grade school. After graduating from Leelanau High School in Glen Arbor, Michigan in 1982, Christopher pursued his love of language and earned a Bachelor's Degree in English from Northern Michigan University in 1986.
In 1987, Christopher moved to Washington DC and began his career in the remodeling industry. With a formal training in kitchen and bath remodeling, Christopher quickly expanded his skillset to include full interior design and renovation services. His talents and dedication to his craft have been recognized in numerous publications and magazines.
With a focus on creating beautiful, functional spaces that truly reflect the personality and lifestyle of his clients, Christopher has built a reputation for excellence in the interior design industry. His designs are characterized by their attention to detail and unique sense of style.
When he's not busy designing, Christopher can often be found exploring the vibrant art and culture scene in Washington DC. From gallery openings to museum exhibits, he's always seeking new sources of inspiration for his work.
So whether you're looking to transform your kitchen or create a stunning living space, Christopher Barson has the expertise and creativity to bring your vision to life.
Sergiy Shalopa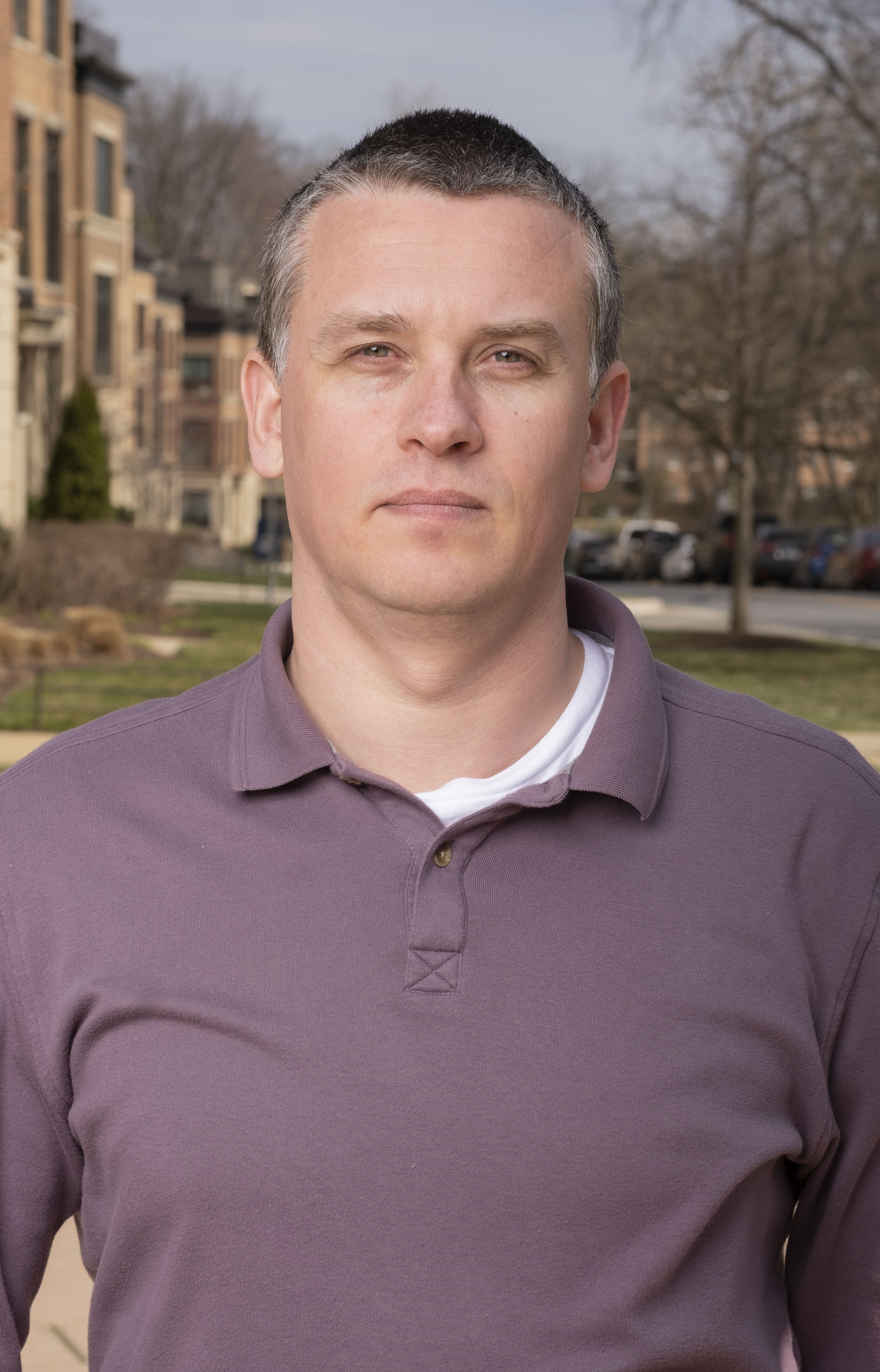 Meet Sergiy, a talented member of the design team with a passion for architecture that runs in his family. Sergiy's father is a residential architect in Ukraine, and he spent much of his childhood visiting construction sites and helping his father.
After obtaining a degree in Economics, Sergiy moved to the US and pursued his dream of working in architecture. He went back to school and received an Architectural Technology degree from NOVA, VA, setting him on the path to his current role as a key contributor to the design team.
Sergiy's expertise in design layouts, AutoCAD drawings, and 3D modeling makes him an invaluable asset to the team, and his love for architecture enhances our detailed projects. When he's not busy assisting the design team, Sergiy enjoys indulging in his hobbies, which include fishing, cooking, and painting.
As a trilingual speaker fluent in English, Russian, and Ukrainian, Sergiy brings a unique perspective and skill set to the team. His passion for architecture and dedication to his craft make him an essential member of the team and an excellent addition to any project.
Frank Gonzales
Meet Frank Gonzales. With over a decade of experience in the industry, Frank is a true problem-solver, team player, and ethical leader. He's the type of person who thrives under pressure and always goes the extra mile to ensure that his clients are satisfied.
What sets Frank apart is his passion for safe design and environmentally responsible construction. He's a true proponent of sustainable practices, and always strives to make his projects as eco-friendly as possible.
Whether he's generating construction documents, space planning, or generating as-builts, Frank approaches each task with the same level of professionalism and expertise. He has a proven track record of providing exceptional design and architecture services, as well as construction coordination for both residential and commercial projects.
In his free time, Frank enjoys spending time with his family, keeping up with the latest tech, and checking out cars. He's particularly passionate about Land Cruisers, which he believes are the best vehicles on the planet.
With fluency in Spanish, English, French, and Italian, Frank is a truly international professional. And with over a decade of experience in construction and architecture, he's a true skilled professional in his field.