Garage Remodeling and Additions in DC, MD & VA
Most homeowners agree it's a convenience and a pleasure to have a garage. Whether it's used for just parking the car or storage of sports equipment, a garage is a practical luxury with many benefits. For those of us who park our cars in a garage, escape from bad weather is one of the best benefits! And in the tight parking areas we're familiar with here in Washington, DC, a garage guarantees you won't have to spend time searching for a spot on the street.

Over the years, the Wentworth design-build team has built — and converted — garages for many homeowners in the DC metropolitan area. Garage remodeling or addition projects have ranged from attached to detached garages and from two-car brick garages to simple one-car vinyl siding units. No matter the type of garage, construction requires zoning approvals and building permits, and all must be built on a proper masonry foundation with a concrete slab for parking.
Wentworth proudly serves the DMV area, including but not limited to Alexandria, VA, Bethesda, MD, Potomac, MD, and beyond! Call us at (240) 383-1226 or contact us online now to learn about our services today.
DC Garage Remodeling: Carports
If you have an existing carport attached to your home and want to enclose it to make a proper garage, this can usually be done for a modest cost. If you already have a carport and wish for a brand-new garage, Wentworth architects and designers can work with you to design one that makes sense for you and your home.
Garage Remodeling for Your DC or MD Home: Detached Garage
If you are interested in a detached garage, it can be designed and placed on the site to enhance the landscape and even create a well-defined outdoor space for a patio or garden. Linking the garage with fencing or garden walls creates an aesthetically pleasing landscape. A properly designed and built garage will fit in and enhance the overall look and feel of your home but will still be functional and practical for everyday use.
Garage Remodeling in DC, MD & VA: Attached Garage
An attached garage should be designed in a way that enhances the architecture of the home. If you are going to the expense of building a garage, you are typically better off going with a two-car garage to make it worth the time and effort. By utilizing an appropriate selection of building materials and a well-thought-out roofline, a new garage can become an architectural asset that enhances a home's curb appeal.

Garage Conversions in the MD, DC & VA Area
Sometimes this type of remodeling can include a conversion of a rarely used garage! If you want to expand space in your home, space reconfiguration like this can be a great alternative to building an addition or even moving. Wentworth can help with your garage remodel, transforming it into whatever you need — whether that's a home office, extra kitchen space, or a living room.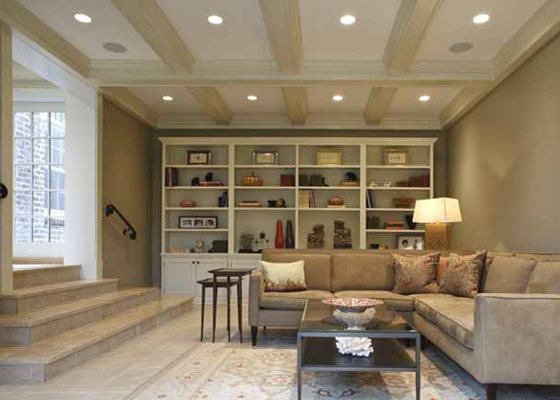 Wentworth is your single source for any garage remodeling or addition needs you have in the Maryland, Washington, DC, and Virginia area. We can assess your space and discuss your lifestyle, needs, aesthetic preferences, and more to recommend the right solution.
Contact us online or call 240-383-1226 to schedule a consultation for your garage remodel in Washington, DC, Maryland, or Northern Virginia!
You May Be Interested in Reading: