What Is the Architectural Style of Your Home?
"What is the architectural style of my home?" This is an important question not only for when you need to remodel but also for plain curiosity and knowledge. We often have homeowners contact us, wanting to identify the style of their house. There are many different architectural styles (and many variations of these styles), but this blog post identifies a few key distinguishing characteristics of each one.
Identifying the Style of a House
Below are the primary architectural styles—not just here in the Washington, DC area but across the country—and common characteristics.

American Bungalow
Front porch
Low sloping gable roof
Clapboard siding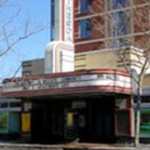 Art Deco
Rectangular blocky forms arranged in geometric fashion, broken up by curved ornamental elements
Decorative pieces—parapets, spires, elaborate pilasters and pediments in doorways

Colonial Revival
Detached two-story home with center hall
Simple, gabled roof
Clapboard and/or shingle siding
Federal/Adam
Simple, often with design elements that are understated
Geometrical fashion—elliptical, circular, and fan-shaped motifs formed by fluted radiating lines

Georgian
Renaissance-inspired designs (such as rigid symmetry in window and door placement)
Entrances with pediments, arched tops, and ogee caps

Greek Revival
Columns and pilasters
Detail elements like cornices, gables, pediments, and unadorned friezes

Italianate
Wide projecting cornices with brackets
Richly ornamented windows (often arched or curved), porches, and doorways

Queen Anne
Elaborate motifs on gables and other flat surfaces, like dormers, gables, turrets or towers on roofs
Eclecticism, asymmetry, and contrast—variety of materials and design elements
Richardsonian Romanesque
Intricacy, with unusual and sculpted shapes
Solid masonry stone work, often mixed with brick
Wide-rounded arches, especially around windows and doors
Second Empire
Ornate elements and decorative details—like iron cresting on the roof, heavily bracketed cornices, quoins, and balustrades
Towers

Shingle
Cedar shingles
Numerous windows
De-emphasis on applied decoration and detailing
Stick
Asymmetrical composition
Verticality and angularity
Covered porch

Tudor
Decorative half-timbering—exposed wood framework on masonry or stucco
Steeply pitched gable roofs and elaborate masonry chimneys (often with chimney pots)
Embellished doorways and groupings of windows
Resources
Wentworth has a website, AsktheArchitect.org, that is all about the different historic styles! There are pages about each style as well as galleries and informative articles. This website is a good resource on classic and modern architecture. We also recommend the book A Field Guide to American Houses: The Definitive Guide to Identifying and Understanding America's Domestic Architecture by Virginia Savage McAlester (the new 2013 edition). It's a great book for anyone looking to educate themselves on different styles of architecture and learn distinguishing factors of each.
Home Remodeling in Washington, DC, Maryland & Northern Virginia
If you want to remodel your home, it can be helpful to know the architectural style (or talk to a professional) to ensure a renovation that is seamless and complementary. When you're ready to discuss your project, contact the award-winning team at Wentworth!
Stick style photo courtesy: University of Massachusetts Dartmouth- Claire T. Carney Library