Kitchen & Bathroom Wall Tile Designs
When you're remodeling your kitchen or bathroom, there are many big decisions to make—such as cabinetry and countertops. But details like wall tile can make a big statement and tie the whole room design together. From glass mosaic to classic subway tile to custom marble tile, there are endless options.
With such a large number of options, figuring out how you want your tiles to look can be difficult. Hopefully this blog post can give you some design inspiration and help you make a decision!
Wall Tile Ideas
Tiles are available in a variety of:
Materials
Colors
Sizes
Textures
The right backsplash or wall tile can complement the design of the room without being overbearing—or, if chosen, act as a beautiful focal point. Here are some ideas so you can start thinking about your own remodel.
Kitchen Tiles
View our kitchen gallery to see more pictures.
Bathroom Tiles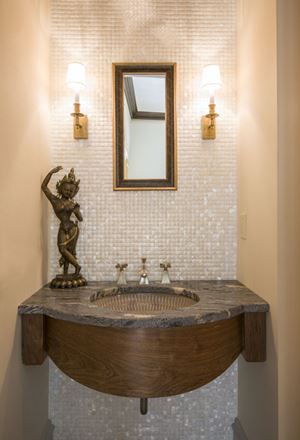 View our bathroom gallery to see more pictures.
Home Remodeling in Washington, DC
Do you need to remodel your kitchen or bathroom (or any other room)? Wentworth can help with all your design-build needs in DC, Maryland, and Northern Virginia. Our award-winning team has incorporated many different tiles in many different rooms in many different styles.
Contact us to start bringing your remodeling vision to life—starting with the tile!